a trendy spot to pass your leisure time in Rome
A sunlit spacious area emerged in a greenery of our private Mediterranean garden awaits you for relaxing lunches in shade, refreshing swims and delicious cocktails.
For guests looking for tranquility, we propose AQVI privé, an exclusive spot where you will find your privacy.
Our menu at AQVI boasts a wide range of Itailan specialities and international classics, all prepared with local, seasonal ingredients of the highest quality.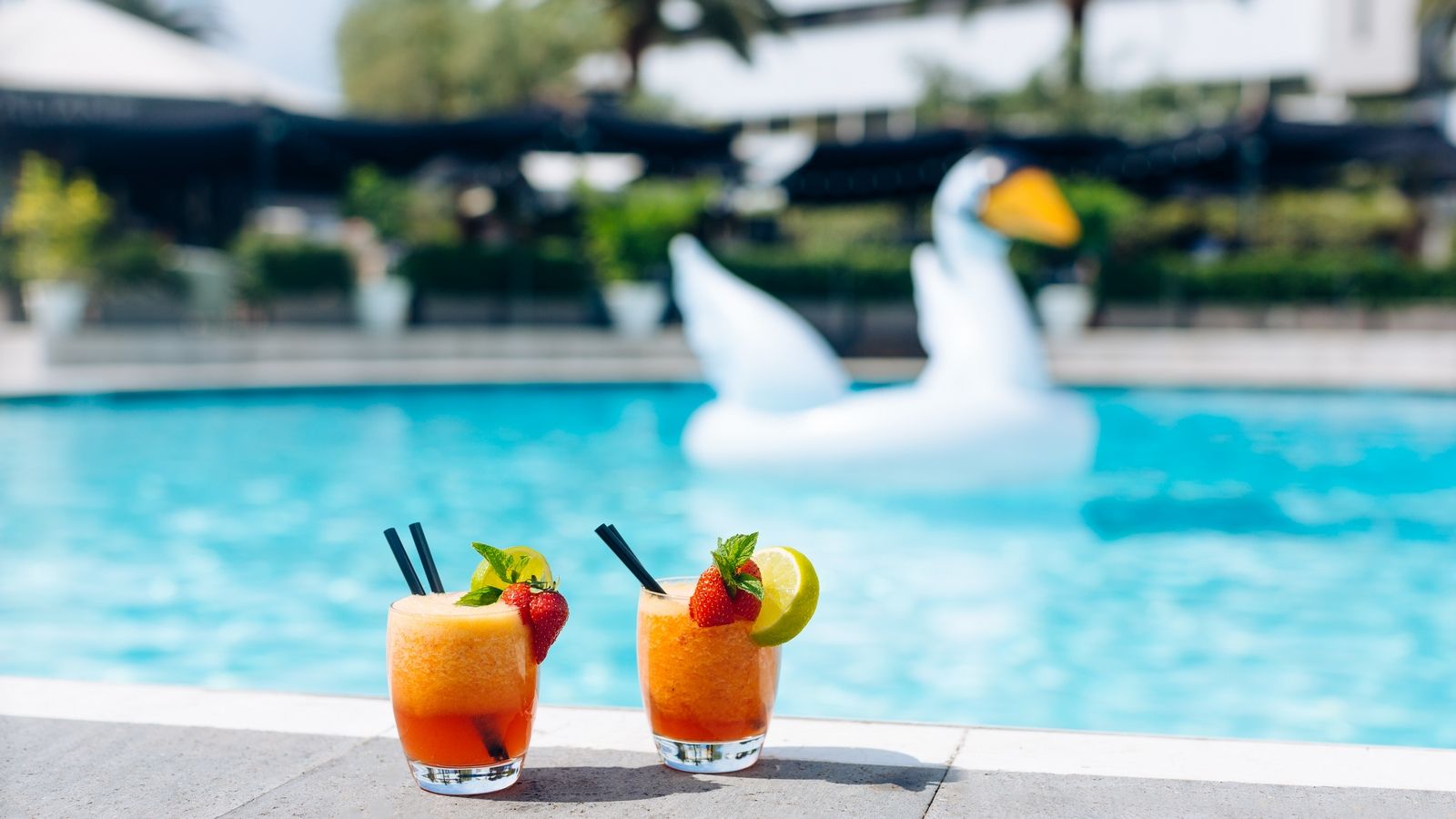 Pool Opening Hours
May 1- 15: 10.00 am - 6.30 pm
May 16- 31: 10.00 am - 7.30 pm
June: 9.30 am - 7.30 pm
July: 9.30 am - 8.30 pm
August: 9.30 am - 8.30 pm
September 1 - 15: 9.30 am - 7.30 pm
September 16 - 30: 9.30 am - 6.30 pm
Safety comes first, so we have a lifeguard on duty at all times managed by Due Effe Fratelli Foggia Piscine s.r.l.
Aqvi Sunday Special | From 10 June
Brunch & Swimming Pool access for €60
Live a Sunday full of relax!
Combine your afternoon at the Aqvi Pool Deck with our delicious Sunday Brunch. For only €60 you have a rich buffet full of delicacies, access to the swimming pool including your sunbed, all in once.
We make relaxing easy! Come and join us for your next Sunday Aqvi experience.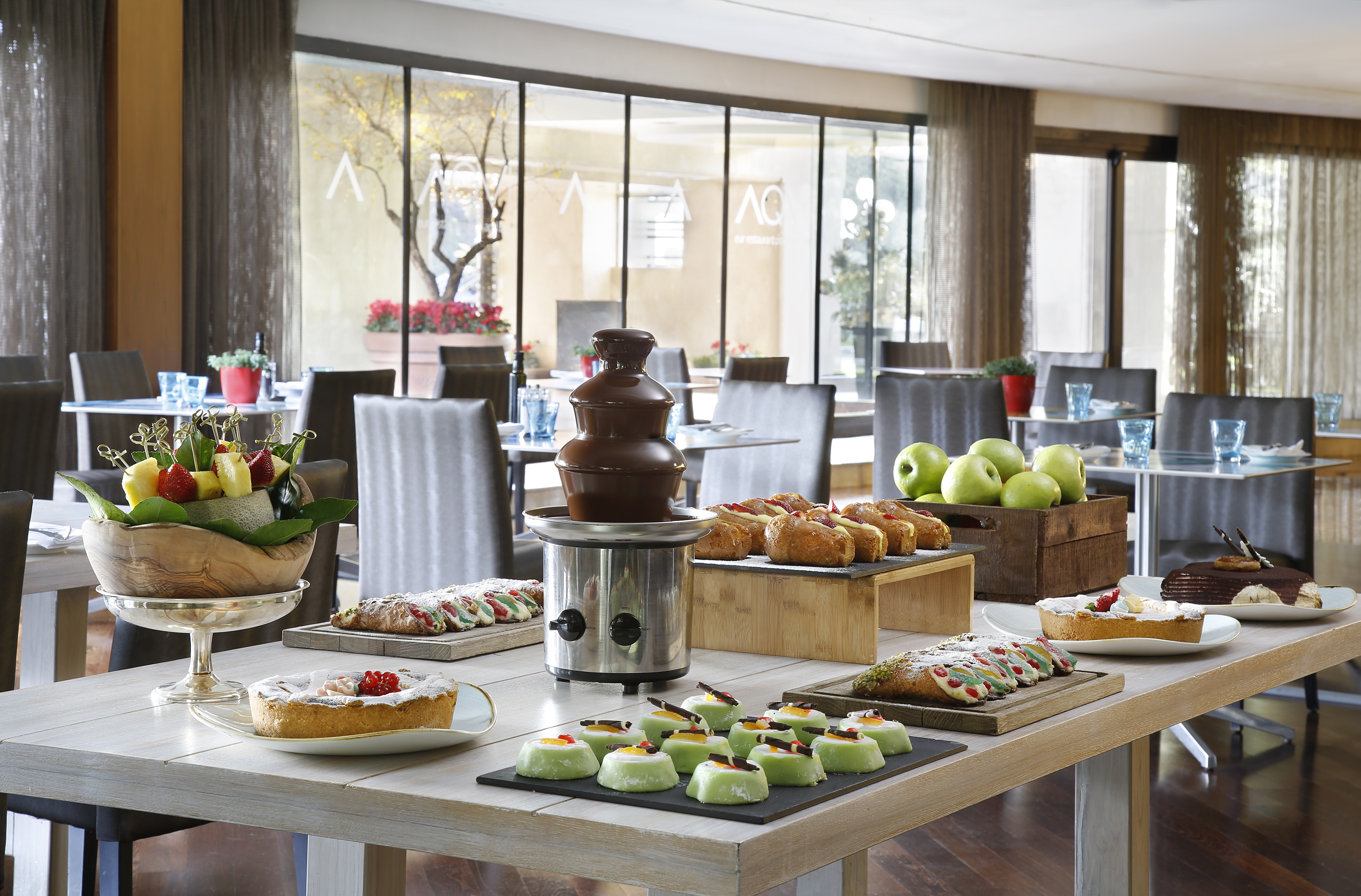 Pool access for hotel guests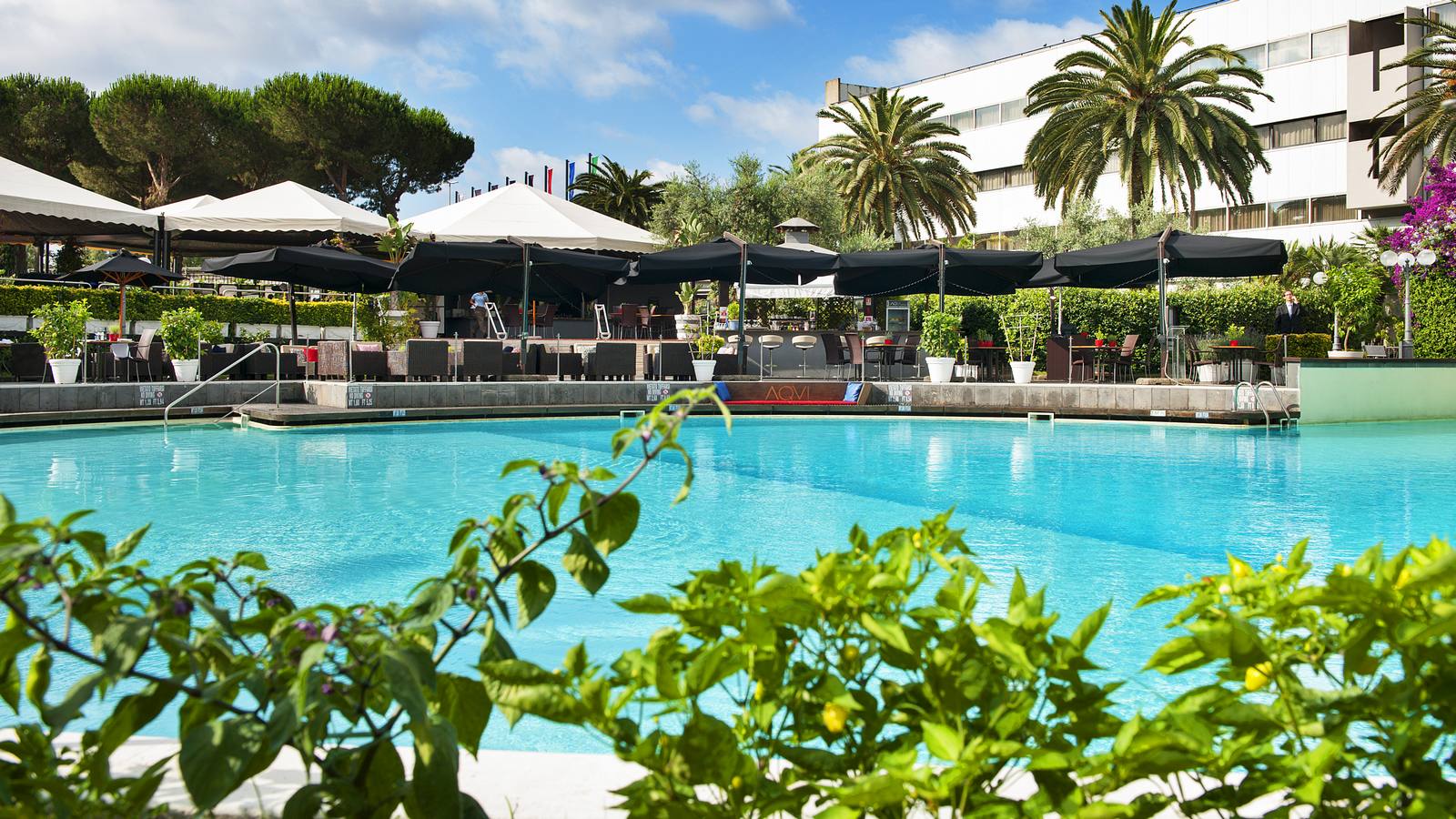 Free access to the pool
for an even more relaxing stay
Our internal guests profit from free access to the pool.
Special offer:
€7 weekdays | Sunbed & umbrella, towels included
€10 weekend and festive days | Sunbed & umbrella, towels included
Pool access for external guests
30% off on all passes after 3.00 PM
Daily entrance
Blue Aqvi one day pass | €20 weekdays, €35 weekends including:
sunbed and umbrella
towels
locker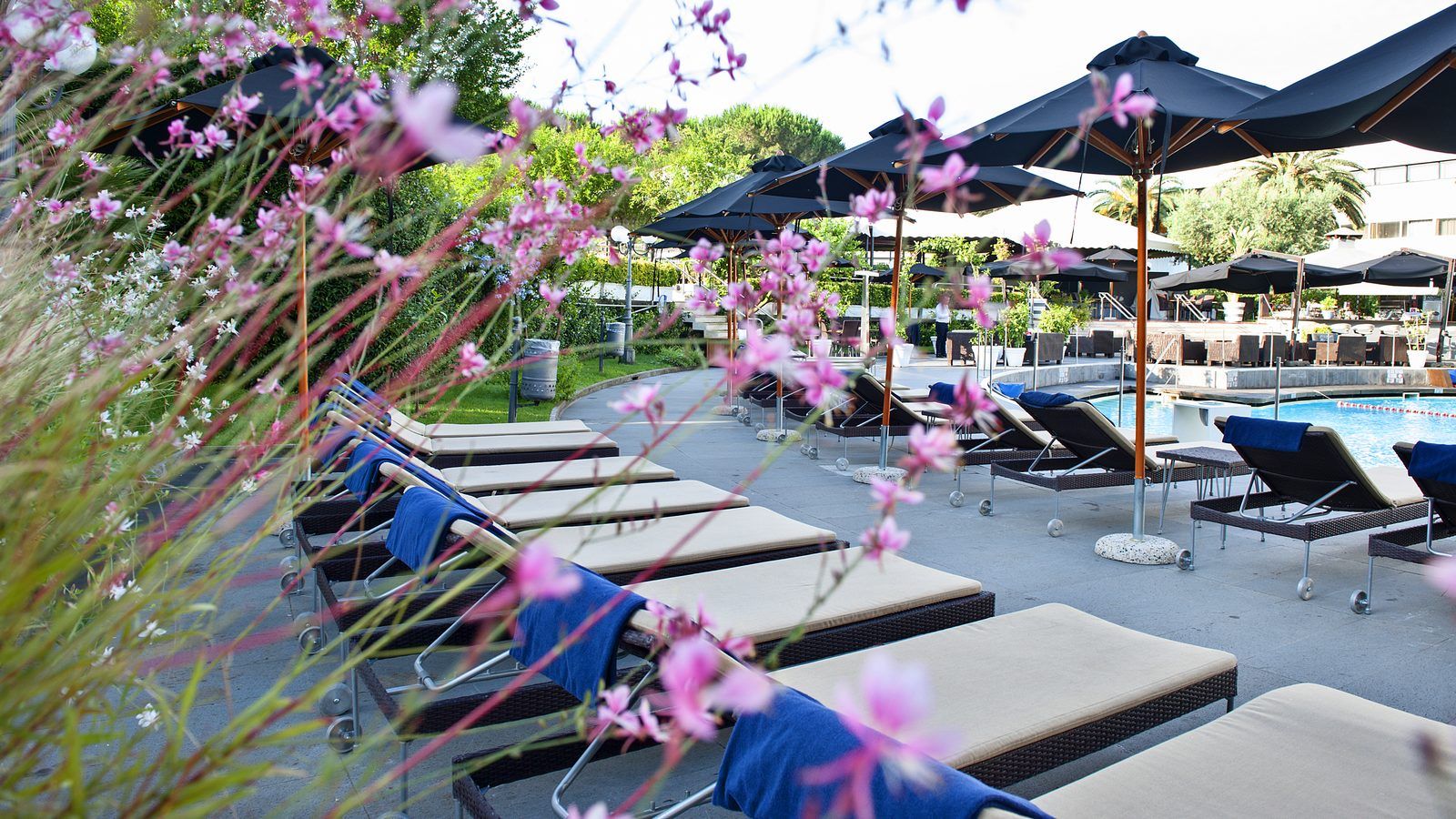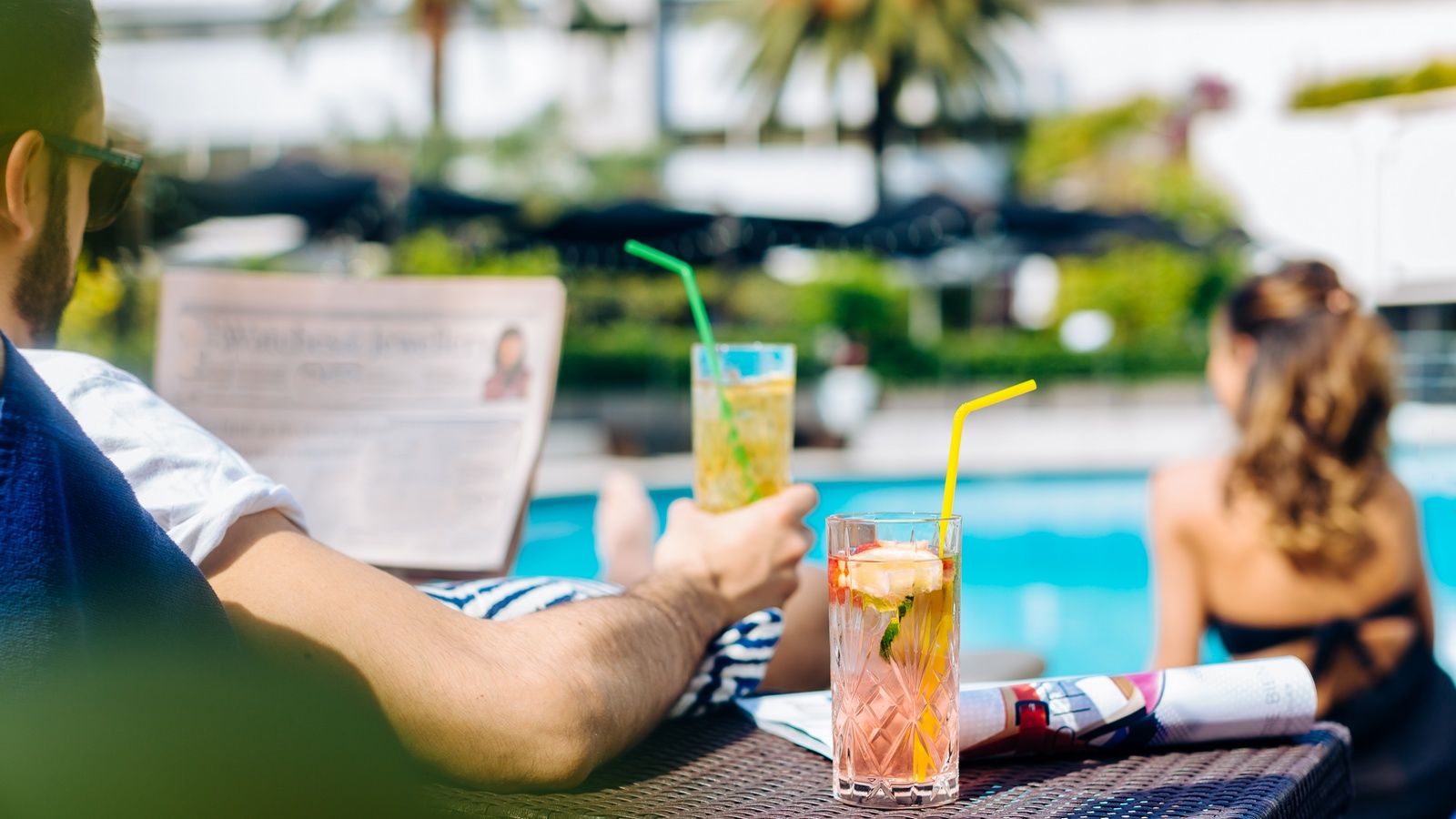 Monthly pass
€300 on weekdays including:
free parking, shuttle bus from/to city center
access to Sheraton fitness gym
1 jug of Detox water, sunbed, umbrella, towels, locker, free Wifi
free entrance to Aqvi Aperitivo
10% discount on all food & beverage purchases at AQVI
Seasonal pass
€850 on weekdays including:
free parking, shuttle bus from/to city center
access to Sheraton fitness gym
1 jug of Detox water, sunbed, umbrella, towels, locker, free Wifi
free entrance to Aqvi Aperitivo
10% discount on all food & beverage purchases at AQVI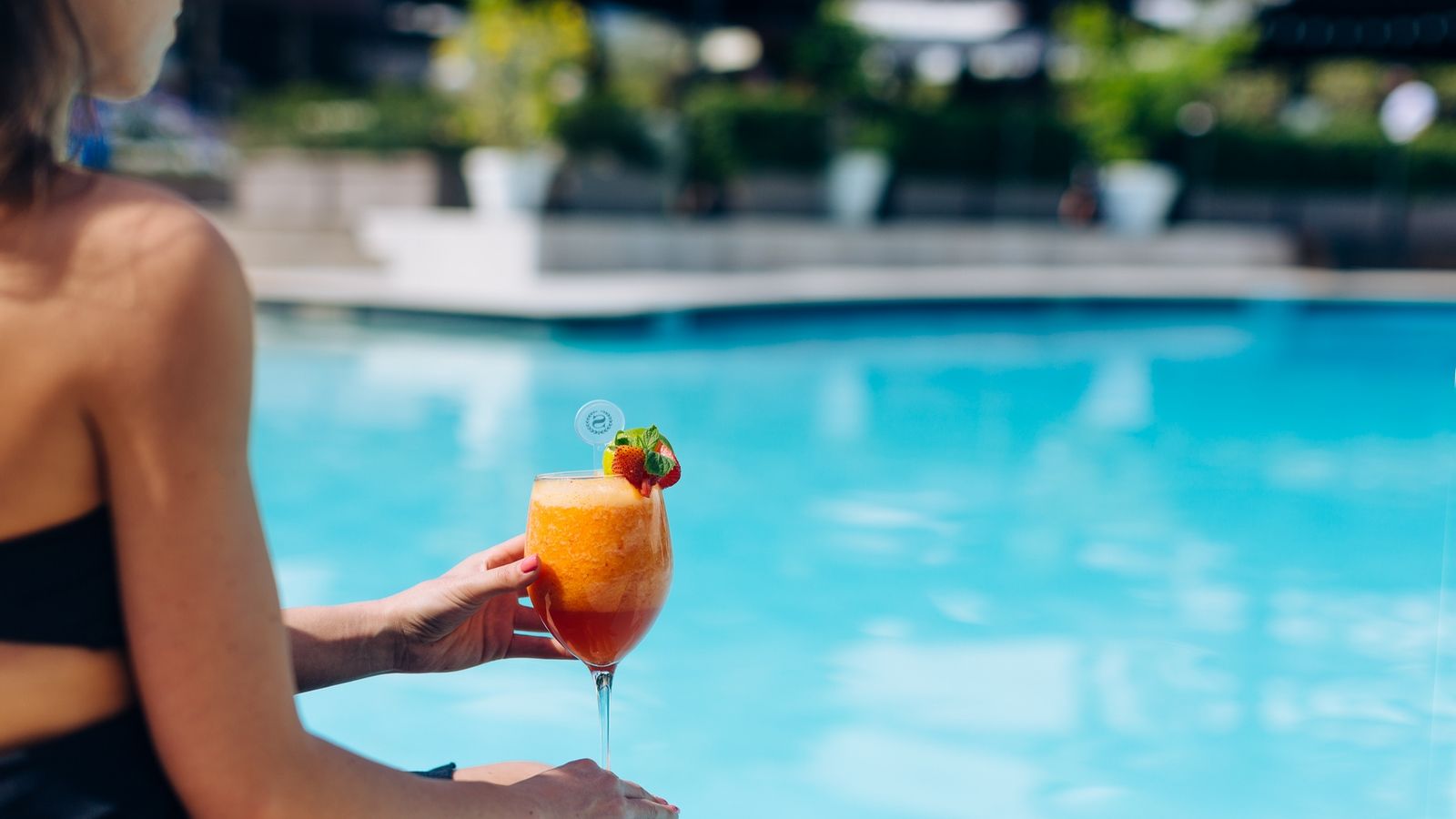 Breakfast

6:30 AM - 10:30 AM

Breakfast Weekend

6:30 AM - 11:00 AM

AQVI Lunch

12:00 PM - 2:30 PM

AQVI Dinner

6:00 PM - 11:00 AM

V Bar

10.30 PM - 01.00 AM

V Bar Weekend

11.00 PM - 01.00 AM